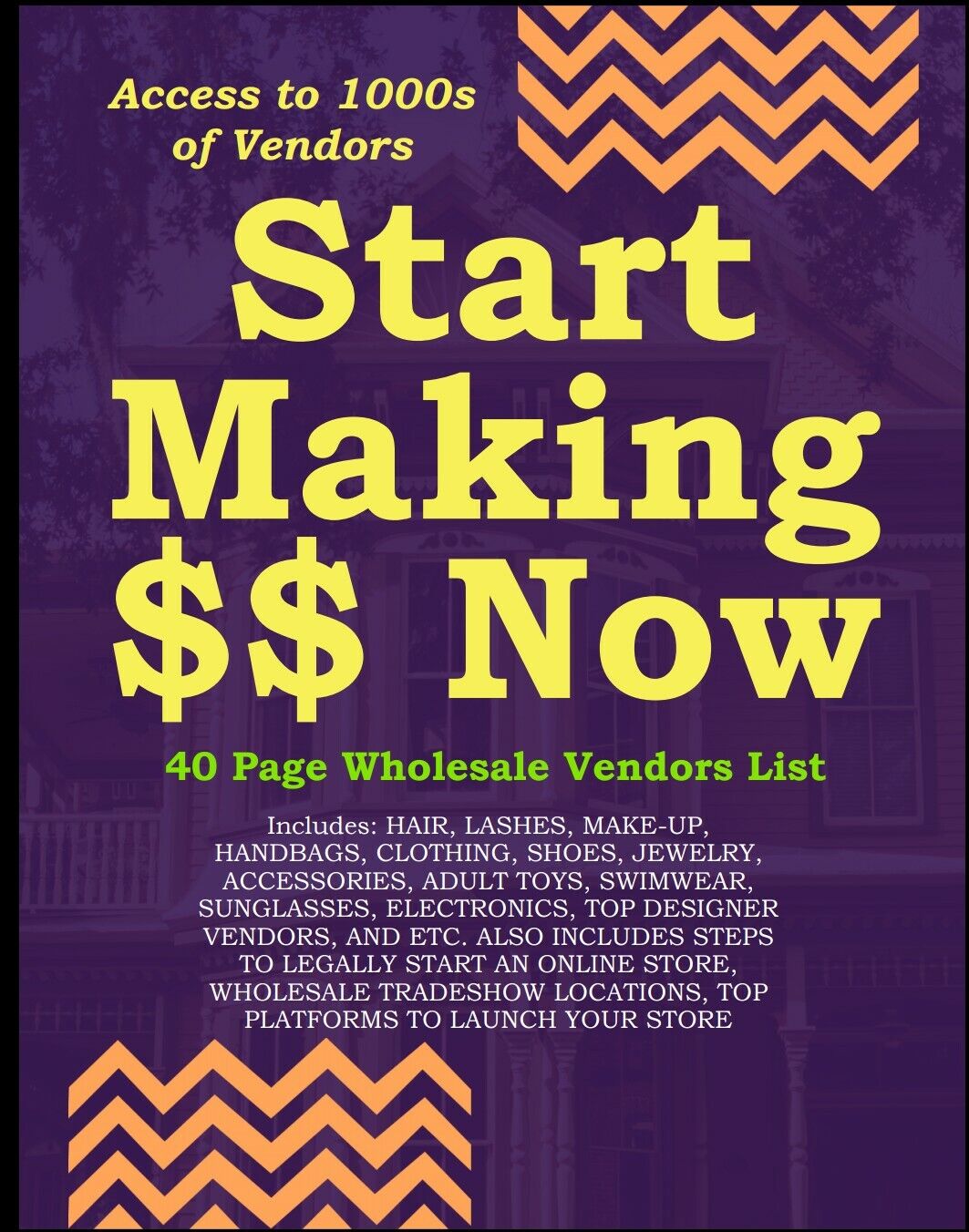 Price: 599 USD
Why-Not-Start? Wholesale Vendors List e_mailed only
Think of this list as a small investment to make an unlimited amount of money. It is up to you. Set your own bar. Includes 40 pages: contact info, websites, social media, and specific steps to order from select vendors. Access to thousands of vendors. This is a $250 value, but why ask you to spend that much money when you can use that to actually buy your product. There are some suppliers who have dropshipping opportunities as well.
Included Vendors: HAIR, LASHES, MAKE-UP, HANDBAGS, CLOTHING, SHOES, JEWELRY, ACCESSORIES, ADULT TOYS, SWIMWEAR, SUNGLASSES, ELECTRONICS, TOP DESIGNER VENDORS, AND ETC.
*ALSO INCLUDES STEPS TO LEGALLY START AN ONLINE STORE, WHOLESALE TRADESHOW LOCATIONS, TOP PLATFORMS TO LAUNCH YOUR BUSINESS
* List will be sent within 48 hours(typically a few hours) to the e_mail address associated with your Paypal.
Feel free to contact me directly if you have any questions. Thank you