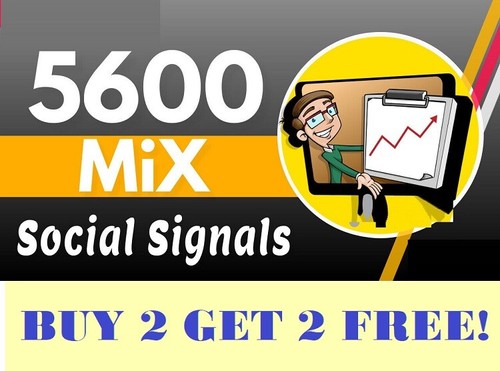 Price: 995 USD
5600 Mixed PR10 Social Signals / Backlinks / Bookmarks




Social
media does not directly contribute to SEO ranking, but the links you
share across social platforms increase brand exposure.
They add up and influence search engine optimization in six directions:
Extensive content distribution
Longer lifespan of your posts
Improve online visibility and organic traffic
Increase brand recognition.
Enhance brand reputation
Boosts local search engine optimization (SEO)
Today,
we're giving you the opportunity to expand your brand exposure (and
consequently boost your site's SEO metrics) by acquiring, 5600 powerful social signals from Pinterest (90% of the quota) and other DA90 Social Networking Sites (10% of the quota).
---
---